World Moo Duk Kwan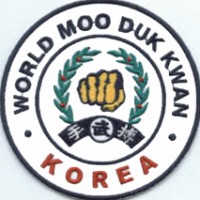 Founder Hwang Kee  named his son, H.C. Hwang, as his successor in a sealed document that was opened by the U.S. Board Chairperson and other officials upon his passing.
The U.S. Federation Board of Directors and leaders of other authorized Moo Duk Kwan organizations around the world honored the Founder's directive and H.C. Hwang assumed leadership of his martial art system wordlwide.
He formed the World Moo Duk Kwan organization to unify Moo Duk Kwan practitioners around the world and continue pursuit of the Founder's dream and the long term preservation of Soo Bahk Do Moo Duk Kwan.
Latest posts by Phil Duncan (see all)
Frank Trojanowicz, 75, of South Scranton, died Saturday surrounded by his family after a brief illness. His wife of 51 years is the former Nancy Coolbaugh. Born in Dickson City, son of the late Josephine Trojanowicz, Frank was a graduate of Dickson City High School. He was an Army veteran and an avid outdoorsman. Frank began his instructional career in the early 1960s, teaching one of the first Korean (Tang Soo Do) karate classes in the Northeast at the local YMCA in downtown Scranton. From that point, he continued to plant the seeds of what...
read more