Photos
Photo Albums are being compiled and organized to cover each decade of Moo Duk Kwan® history.
Thank you for your patience as we create this important historical reference.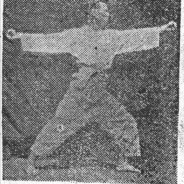 Last UpdatedWednesday, April 4, 2018The Hwa Soo Do Kyo Bon publication by Moo Duk Kwan® founder Hwang Kee was a highlight of Moo Duk Kwan® history in 1948. Home » 1948 Moo Duk Kwan Photos » Han Dol Winter Camp 2017 (Region 1 USA)...
read more