Trademarks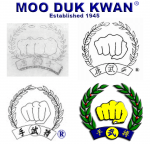 Hwang Kee's Moo Duk Kwan® martial art school's public identity and reputation are highly regarded by many practitioners worldwide.
One of the most widely recognized marks of the Moo Duk Kwan® school used by authorized instructors and students to denote their affiliation is
the fist logo
adopted by Founder Hwang Kee.
Learn more about the history of this legendary and iconic image:
The Moo Duk Kwan History Book
Legacy of the Moo Duk Kwan Fist by Floyd Burke, Black Belt Magazine
Unfortunately, there are sometimes unscrupulous, unauthorized individuals who use the Moo Duk Kwan
®
reputation and identity for their own advantage and in doing so misrepresent themselves and their services to the general public. These acts
are illegal
 and can result in
arrests
, court ordered injunctions and
monetary judgments against infringers.
These "
Joe Cola
" incidents may occur from  ignorance and/or from the malovence of unlicensed instructors or practitioners seeking to capitalize on the Moo Duk Kwan
®
global identity and reputation earned since 1945.
The
World Moo Duk Kwan
and its legitimately authorized entities work tirelessly to actively protect the unique public identity of the Soo Bahk Do Moo Duk Kwan martial art system.
If you have been told that you are training in, or certified in, Moo Duk Kwan and are not currently affiliated with a legitimately authorized
World Moo Duk Kwan entity
(search them
here
) please contact us for information about how you can become a member.  email:
headquarters@soobahkdo.com
Latest posts by Phil Duncan (see all)
 December 18, 1927 – May 3, 2015
Mrs. Chin's primary instructor has been Gene Riggs, Sa bom Nim, Dan Bon # 26263, since she entered the Moo Duk Kwan discipline in March of 2008, and received her 8th Gup in Sept of 2008.
Mrs. Chin was promoted to E Dan in 2014 under Dan Bon #47982.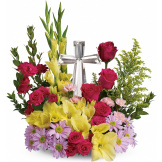 Obituary for Eveline Moy Chin
Devoted wife, cherished mother, beloved grandmother and great-grandmother, Eveline Moy Chin, age 87, passed away in Marshall, TX on May 3, 2015. Eveline was born on December 18, 1927 in Boston, MA. She is preceded in death by her husband, Thomas W. F. Chin; Her parents, Goon Ark and You Shee Moy; her siblings, Jean, William, Thomas and Ruth and one niece, Ruby. Eveline is survived by her children, Ronald D. Chin and his wife, Heather; Karen B. Chin and her husband, Steven Kelly; Gary D. Chin and his wife, Anne; and Laura C. Darrach and her husband, Gregg. She is also survived by her grandchildren, Meaghan Cain and her husband, Trevor; Joshua, Jessica, and Michael Darrach, Thomas and Emily Chin; her great-grandchildren, Tristin, Tre, Mya, Maci and Skyler; nieces and nephews, Madeleine, Charley, James, Claire, Beverly Ann, Stanley, Robert and her beloved 15 year old cat, Tandy. Eveline was an active member of Hillcrest Baptist Church, enjoyed Karate and recently earned her 2nd Degree Black Belt in November, 2014 at age 86. She loved to cook, bake, knit/crochet and spent many hours watching the cooking channels, The Hobbit and Lord of the Rings series. She will be deeply missed by all who knew and loved her. A celebration of Eveline's life will be held on Friday evening at 6:00pm, May 8, 2015 at Hillcrest Baptist Church, Marshall, Texas with Bro. Scott Tagert officiating. She will be laid to rest at Mt. Auburn Cemetery in Cambridge, MA next to her husband. In lieu of flowers, please send donations "In Memory of Eveline M. Chin" to Healing Touch Worldwide Foundation at
www.HTWFoundation.org
.
Latest posts by Phil Duncan (see all)