World Moo Duk Kwan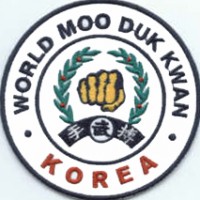 Founder Hwang Kee  named his son, H.C. Hwang, as his successor in a sealed document that was opened by the U.S. Board Chairperson and other officials upon his passing.
The U.S. Federation Board of Directors and leaders of other authorized Moo Duk Kwan organizations around the world honored the Founder's directive and H.C. Hwang assumed leadership of his martial art system wordlwide.
He formed the World Moo Duk Kwan organization to unify Moo Duk Kwan practitioners around the world and continue pursuit of the Founder's dream and the long term preservation of Soo Bahk Do Moo Duk Kwan.
Last UpdatedTuesday, December 29, 2020  Timeline History of Kwan Jang Nim H.C. Hwang Heir to Soo Bahk Do (Tang Soo Do) Moo Duk Kwan   By Steven Lemner (This project would not haven been possible without the guidance and historical input of Kwan Jang Nim H.C. Hwang. Special thanks to Frank Bonsignore, Sa Bom Nim and Master Roberto Bonefont Sr., for their insights and proof reading, and historical input.)  Kwan Jang Nim of Soo Bahk Do Moo Duk Kwan H.C. (Hyun Chul) Hwang Dan Bon#509 1940's...
read more