Fred Kenyon, Dan Bon 14345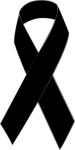 The World Moo Duk Kwan® Proudly Remembers…
Frederick (Fred) Charles Kenyon, Dan Bon 14345
Charter Member United States Soo Bahk Do Moo Duk Kwan Federation®
Fred Kenyon was a founding Charter member of the U.S. Tang Soo Do (Soo Bahk Do) Moo Duk Kwan Federation, Fred Kenyon, Sa Bom Nim was involved in the construction of the U.S. Federation Charter and was present for the National Convention at the Hilton Hotel in New York in 1976.
In 1974-1976, before the U.S. Federation's formation, Charter Members met, collaborated, conceived the U.S. Federation's primary objective for existence and created the legal structure which became our U.S. Federation. Charter Members wear a special GOLD FEDERATION PATCH.
Above Fred Kenyon Sa Bom Nim, Master Chuck Norris, and Andy Ah Po, Sa Bom Nim.
*Photos Courtesy of  Daymon Kenyon, Sa bom Nim and Sam Kressin ( http://embodiedstrength.com/2011/05/16/my-first-belt/)
Respectfully submitted in memory of Fred Kenyon Sa Bom Nim.

Began training in 1967 at the age of 16, as a member of the Brooklyn Highland Park Y.M.C.A., under the guidance and training of Mr. Mike Masley, Jr., Dan Bon 10180, and tested for Cho Dan on June 18, 1969.  Now a certified 4th Dan Ko Dan Ja, and was issued his original testing date Dan Bon 13927 by Kwan Jang Nim H.C. Hwang based on his petition to honor that date and evidence showing Mr. Mike Masley and his instructors,  Mr. Robert Sohn, Dan Bon 6037 and Mr. Vincent Nunno, Dan Bon 7291, were legitimate representatives of the Founder, and Kwan Jang Nim Hwang Kee and the Korean Soo Bahk Do Moo Duk Kwan Association in 1969.

Latest posts by Roberto Bonefont (see all)