Moo Duk Kwan® School Proudly Remembers Master Jae Joon Kim, Dan Bon 38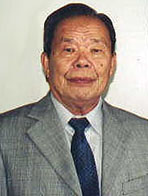 Reading Time:
< 1
minute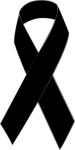 The World Moo Duk Kwan® Proudly Remembers…
Jae Joon Kim, Dan Bon 38 – 1929-2007
Respectfully submitted to remember an early Tang Soo Do Moo Duk Kwan® Pioneer, who during the "Golden Years" of the Moo Duk Kwan® helped establish the Korean Moo Duk Kwan® through his instruction and involvement.
He was selected by the Founder to travel to the United States in the early mid 1960s, to establish an organization in the U.S.
Later in the years, Master Kim broke away from the Founder and established his own organization.
He passed away in January of 2007. Respectfully Submitted, Roberto Bonefont, Sr. Dan Bon 13927

Began training in 1967 at the age of 16, as a member of the Brooklyn Highland Park Y.M.C.A., under the guidance and training of Mr. Mike Masley, Jr., Dan Bon 10180, and tested for Cho Dan on June 18, 1969.  Now a certified 4th Dan Ko Dan Ja, and was issued his original testing date Dan Bon 13927 by Kwan Jang Nim H.C. Hwang based on his petition to honor that date and evidence showing Mr. Mike Masley and his instructors,  Mr. Robert Sohn, Dan Bon 6037 and Mr. Vincent Nunno, Dan Bon 7291, were legitimate representatives of the Founder, and Kwan Jang Nim Hwang Kee and the Korean Soo Bahk Do Moo Duk Kwan Association in 1969.

Latest posts by Roberto Bonefont (see all)