Tae Kwon Do
Reading Time:
< 1
minute
The Moo Duk Kwan's history predated Tae Kwon Do and is intricately entwined with the birth and growth of Tae Kwon Do.
Latest posts by Phil Duncan (see all)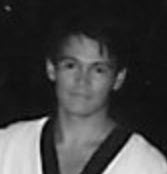 Last UpdatedSunday, November 1, 2020Reading Time: 4 minutes UNTIMELY PASSING OF A GREAT INSTRUCTOR  Mr. Gerald (Jerry) Taylor, Dan Bon 10188 12-5-1945  –  10-8-2020 With great sorrow, we regret to inform all the passing of Jerry Taylor. Jerry made his Dan Bon # 10188 in 1966. He was the third recipient of a Black Belt from Chuck Norris. He taught hundreds of students at the Redondo Beach, California, Norris Studio. Many of his students went on to become exceptional tournament fighters, and instructors of Tang Soo Do. Jerry's superior...
read more