Tae Kwon Do
Reading Time:
< 1
minute
The Moo Duk Kwan's history predated Tae Kwon Do and is intricately entwined with the birth and growth of Tae Kwon Do.
Latest posts by Phil Duncan (see all)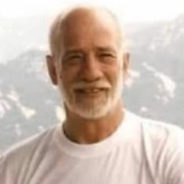 Last UpdatedMonday, March 2, 2020Reading Time: 4 minutes From Region 5 Soo Bahk Do Moo Duk Kwan February 27 at 12:35 PM ·  Sad news to report. This was sent by Sa Bom Nim Kendall Jenkins' daughter 2 days ago:Hello Family and Friends. I felt that it was time to let you all know the journey my dad is currently on now. He was diagnosed with a very aggressive small cell lung cancer. His health is slowly deteriorating. We are still trying to get some tests done to see exactly where it has metasticized. My dad has a great legacy and has touched so...
read more