Moo Duk Kwan® School Proudly Remembers Hong, Jong Kuk, Dan Bon 15856.

Chang Il-Do, aka Bruce Lai
Reading Time:
2
minutes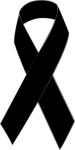 Hwang Kee's Moo Duk Kwan® proudly remembers Hong, Jong Kuk, Dan Bon 15856, who passed away after a long battle from cancer in a Seoul Hospital, South Korea, in December 2014.  Hong, Jong Kuk, is the name he is listed in Hwang Kee's Moo Duk Kwan® Kwan Jeok Bu (Book of Recorded Dan Bons).
He was also known as Chang Il-Do, and in the Chinese Kung Fu movie industry as Bruce Lai.  He starred in several movies in the role of Bruce Lai in the 1980s.
Our sincere condolences to his family and friends on this personal loss.
As a former Moo Duk Kwan® school alumni, we remember his contributions through the early Moo Duk Kwan® years.  May he rest in Peace.
According to Martial Arts Entertainment ( Bruce Lai )
Chang Il-Do, or Bruce Lai, is a Korean actor and Tang Soo Do practitioner.
Bruce Lai (Chang Il-Do) real name Chang Yi-Tao, is a Korean Tang Soo Do practitioner and Hong Kong actor who starred in many Godfrey Ho films. He is known for his Bruce Leeimitation, which is what gave him his break into the film industry in Hong Kong, but his Bruce Lee imitations did not do his career justice, it was only when he let go of Bruce Lee and began to act that he succeeded. A good example of this is his role in Blooded Treasury Fight.
The Clones of Bruce Lee (1977)
Bruce Lee's Ways of Kung Fu (1979)
Enter Three Dragons (1981)
Dragons Snake Fist (1981)
Bloody Treasury Fight (1987)
Falcon 1991 (1991)

Began training in 1967 at the age of 16, as a member of the Brooklyn Highland Park Y.M.C.A., under the guidance and training of Mr. Mike Masley, Jr., Dan Bon 10180, and tested for Cho Dan on June 18, 1969.  Now a certified 4th Dan Ko Dan Ja, and was issued his original testing date Dan Bon 13927 by Kwan Jang Nim H.C. Hwang based on his petition to honor that date and evidence showing Mr. Mike Masley and his instructors,  Mr. Robert Sohn, Dan Bon 6037 and Mr. Vincent Nunno, Dan Bon 7291, were legitimate representatives of the Founder, and Kwan Jang Nim Hwang Kee and the Korean Soo Bahk Do Moo Duk Kwan Association in 1969.

Latest posts by Roberto Bonefont (see all)