Moo Duk Kwan® School Proudly Remembers John J. Basso, Esq., Dan Bon #38982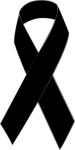 John Joseph Basso, Esq., passed away peacefully at home on Sunday May 22, 2016, after a long illness surrounded by his wife and children. He was 63 years old.
John was married to Kathleen (Mueller) Basso of St. Louis, MO for 5 days shy of 33 years. John was a PROUD father to three adult sons Raphael John Basso, Luke Henry Basso, and Zachary Emmett Basso. He was a stand-in father to his nieces Corie, Elaina, Gina, and Chrissy, whom he thought of as daughters. He is survived by his brother Donato Basso, II, his sisters, Mary Caccese, Margaret (Peg) Basso, Jane Basso, nephew Donato Basso, III, niece Dina Basso, their husbands, wives, and children. He is also survived by his wife's sister and four brothers, whom he thought of as his own along with dozens of nieces and nephews.
John's Life had a wide-reaching impact on his community in multiple circles. As a prominent local attorney and 1982 graduate of Brooklyn Law School he was a perennial selection by his peers for New York Super Lawyers. He was well respected in all legal circles including the Judiciary and was beloved by his employees and scores of grateful clients. John hosted a local cable television show for many years called the "Law and Your Money," where he interviewed many community leaders and drew attention to issues of local concern. He was a Past President of the Dutchess County Bar Association and was instrumental in many projects such as the first inaugural Ducthess County Law Day free legal clinic and the revitalization of the Dutchess County Courthouse. John served on the Arlington Central School District Board of Education for 6 years.
In addition to his very active professional life, John was Founder and President of Arlington-Lagrange Youth Lacrosse League. He coached lacrosse at Arlington High School at both the Varsity and Junior Varsity levels for over 10 years. John was a lifelong athlete himself, having been recognized in high school as a Varsity Captain and selected as an All New York City linebacker in football and Varsity Captain in lacrosse for Poly Prep Country Day School in Brooklyn. He was also a proud member of the 1972 Hobart College National Championship Lacrosse Team, which has been recognized as a "Team of Distinction." He had a deep love of the "creator's game," which he continued to play well into his fifties and that he passed on to hundreds of children over the course of his lifetime. He was extremely proud of his role of coach both on and off the field.
John was a passionate New York Giants fan, an avid skier, black belt in Soo Bahk Do, and was an unquenchable student of history, especially that of the Civil War. He loved to travel, eat and drink, but most loved sharing his home with his family, many friends, and colleagues.
John was born in Brooklyn, New York on March 20, 1953 to Marjorie (Weber) Basso and Donato Basso, M.D.
Mr. Basso supported the U.S. Soo Bahk Do Moo Duk Kwan® Federation and Region 2 by attending and supporting our National Championships, local region 2 tournaments as a competitor and mentor for three sons, Raphael, who also achieved his Black Belt Dan Level, his son Luke also achieved his Black Belt, and son Zac got 4th Gup Green Belt.  He will be missed by his friends at Baran's Soo Bahk Do.  Alex Baran, Sa bom Nim and Debbie Lindemann, Sa Bom Nim, are his proud instructors.
Respectfully Submitted,
Roberto Bonefont, Sr., Region 2