Moo Duk Kwan® School Proudly Remembers Michael Masley, Sam Dan, Dan Bon 10180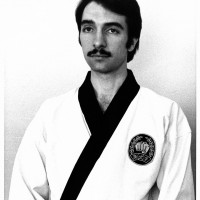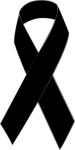 The World Moo Duk Kwan
® 
Proudly Remembers…
Mr. Michael Masley, Jr., Dan Bon 10180
1951-1985
Michael Masley, Jr., was born in New York, and started training in the Moo Duk Kwan Style at a very young age.  I believe he received his dan bon under Mr. Edward Gross, Dan Bon 6780, his original instructor at the age of 11.  As a young teenager, he started teaching classes at the Brooklyn YMCA in Highland Park, at age 18 when he graduated from Bishop Loughlin Memorial High School in Brooklyn, he had already won a Grand Championship at the 1st NY Moo Duk Kwan Tang Soo Do Association Tournament held at the Manhattan Armory on the upper West side of New York City.  He also opened classes at the 14 Holy Martyrs RC Church in Brooklyn in 1967, and at the St. Rita's RC Church in Brooklyn in 1969.  He eventually continued training with Dr. Robert Sohn, Dan Bon 6037, and Mr. Vincent Nunno, Dan Bon 7294,  at the Five Towns Karate Center, as well as at the Brownsville YMHA in Brooklyn.  Around 1975, he took over as Chief Instructor at Five Towns Karate in Long Island, and became its owner shortly thereafter.  We lost him at a very early age in 1985.  I was very proud to be his student, his first student to achieve Cho Dan under his guidance, and friend.
Respectfully submitted,
Roberto Bonefont, Sr.
Dan Bon 13927
Photos used with permission.
"Copyright Aug 5, 2013 by World Moo Duk Kwan®"