Moo Duk Kwan® School Proudly Remembers Bill Milberger, Sa Bom Nim, Dan Bon 27713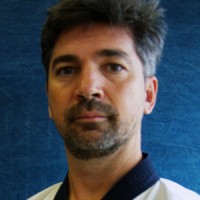 Reading Time:
2
minutes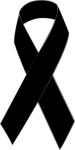 The World Moo Duk Kwan® Proudly Remembers…
Bill Milberger Dan Bon 27713
05-28-1965 – 02-12-2013
We mourn the loss of Bill Milberger Sa bom Nim, a respected Teacher and Model, father, husband, son and friend. 
Our sincere condolences to the Milberger family and to his students in Moo Duk Kwan®. 
This short video tribute is done in his memory and as our thanks for his contributions to the Moo Duk Kwan®.
On Facebook
https://www.facebook.com/billmbill
Used with permission.
Will Charles Milberger
(May 28, 1965 – February 13, 2013)
Will (Bill) Charles Milberger was born on May 28, 1965, at Ft. Sill, Oklahoma to Lionel Milberger, Sr. and Dorothy Milberger. He departed this life on Wednesday, February 13, 2013 in Houston, Texas.
Will graduated from Jersey Village High School. Bill was the owner of Soo Bahk Do Karate Center in Cypress, Texas. Bill started this school in May 1983. Bill also owned and operated Milberger Services, a home repair service. Bill was also a licensed Real Estate agent.
He began taking Karate lessons at an early and loved teaching his students. Some of Bill's achievements included Who's Who's in business, Top School in North America, Instructor of the year, Master level instructors certification in Soo Bahk Do Martial Arts, 5th degree black belt in Soo Bahk Do Martial Arts.
Bill was also very active in Volunteer work. He especially enjoyed volunteering as a Mentor for the Cy-Fair school district and his work with many special needs children and adults finding creative ways to teach them self-defense.
Bill is survived by: Wife – Terri Shayna Milberger of Houston Parents – Lionel and Dorothy Milberger of Wheelock Numerous brothers-in-laws, sister-in-laws, Uncles, Aunts, Cousins, Nephews and countless friends.
Bill had one brother Lionel John Milberger, Jr. of Arizona who died in 2009.
Services will be held at Henry Prairie Church on Tuesday, February 19, 2013 at 1:00 P.M. Bro. Louie Walston will officiate.
"Copyright Aug 5, 2013 by World Moo Duk Kwan®"
[social-bio]

Began training in 1967 at the age of 16, as a member of the Brooklyn Highland Park Y.M.C.A., under the guidance and training of Mr. Mike Masley, Jr., Dan Bon 10180, and tested for Cho Dan on June 18, 1969.  Now a certified 4th Dan Ko Dan Ja, and was issued his original testing date Dan Bon 13927 by Kwan Jang Nim H.C. Hwang based on his petition to honor that date and evidence showing Mr. Mike Masley and his instructors,  Mr. Robert Sohn, Dan Bon 6037 and Mr. Vincent Nunno, Dan Bon 7291, were legitimate representatives of the Founder, and Kwan Jang Nim Hwang Kee and the Korean Soo Bahk Do Moo Duk Kwan Association in 1969.

Latest posts by Roberto Bonefont (see all)